Before we go to introduction to Big Data Analytics, you first require to understand:
What Is Data?
The quantities, characters, or symbols on which a computer does operations may be collected and sent in electrical signals and read on magnetic, optical, or mechanical recording media.
Now, let's learn Big Data introduction.
What Is Big Data?
Big Data is a collection of data that is huge yet growing exponentially with time. It is data with such a large size and complexity that none of the traditional data management tools can store it or process it efficiently. Thus, big data is also data but with colossal size.
Data has become a crucial metric that describes an organization's performance. It helps businesses know their customers, better advertising strategies, and present an overall enhanced customer experience. The range of big data analytics has a broad scope that covers many goals and techniques. Big data analytics refers to analyzing raw data to find trends and conclusions about those trends in the most simplistic terms.
Such conclusions help optimize processes to improve the efficiency of the business or organization. Consequently, every organization there is recruiting data analysts to follow up with the amount of data being created every second and to extract actionable insights out of them. No doubt, the data analyst career path is something worth talking about.
What Is Big Data Analytics?
Big data analytics assists businesses in getting insights from today's enormous data resources. People, organizations, and machines now produce massive amounts of data. Social media, cloud applications, and machine sensor data are just some examples. Big data can be examined to see big data trends, opportunities, and risks, using Big data analytics tools.
Reasons Why Big Data Analytics is a Good Career
If this is something that you have been asking about, then you will get your answers here. The big data analytics career is unarguably one of the closest options in the current job market.
Here are reasons that dig deeper and offer a bigger picture of what makes the big data career one of the most sought after around the world:
1. Worldwide Boom in Data Generation
The most obvious reason for holding a career in analytics is the colossal amount of data generated every minute. This vast supply of data is crucial for companies to discover new market opportunities and boosting efficiencies.
2. World Is Moving Towards Innovation and Digital Transformation
Another thing to think about while talking about the potential of a big data analytics career path is that we are moving towards a future driven by innovation and digital transformation. So those are two key factors that affect investment in artificial intelligence and big data technologies.
Among all the organizational data use cases, data warehouse optimization and forecasting are the most crucial, along with customer analysis and predictive maintenance.
3. Getting Started with the Big Data Analytics Career Path is Easy
If you have a realistic understanding of asking questions and finding solutions, a career in analytics is just for you. Despite your academic and professional background, you can quickly kick-start your data analyst career if you have the relevant skills. Several online materials are available, and signing up for these will broaden your big data skills by giving you knowledge of basic programming and tools like R, Apache Spark, and Hadoop.
4. A Range of Job Profiles to Choose
Both in times of job titles and domains, the big data analytics career path offers many options. With the big data requirements in different organizations, you can take either of the following types of big data analytics:
Predictive Analytics
Prescriptive Analytics
Descriptive Analytics
When it happens to different job titles in big data analytics and its related domains, you have a wide range of options to choose from. Some of them are:
Big Data Analyst
Big Data Architect
Analytics Associate
Big Data Analytics Business Consultant
Big Data Engineer
Metrics and Analytics Specialist
Big Data Solution Architect
Business Intelligence and Analytics Consultant
5. Alluring Salary Packages for Big Data Analytics
A profitable aspect of a big data analytics career is the salary growth associated with it. Salary packages for big data jobs are growing at par with the need for data analyst professionals. As per a study by the IT jobs site, most big data jobs give salaries and additional compensations well into the six-figure range way above the market pay.
Further, since big data analytics professionals with the necessary skills are hard to find, you can expect a pretty good paycheck if you have the proper knowledge and expertise. With the supply of talent running low, salary packages are bound to remain charming for deserving candidates. Thus, shifting to a big data analytics career has monetary advantages that are way greater than other IT jobs.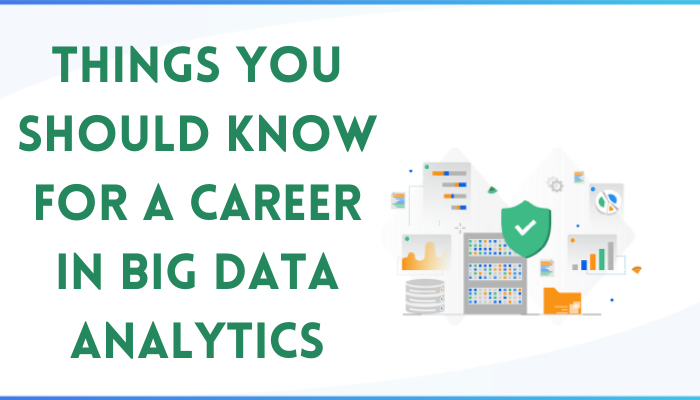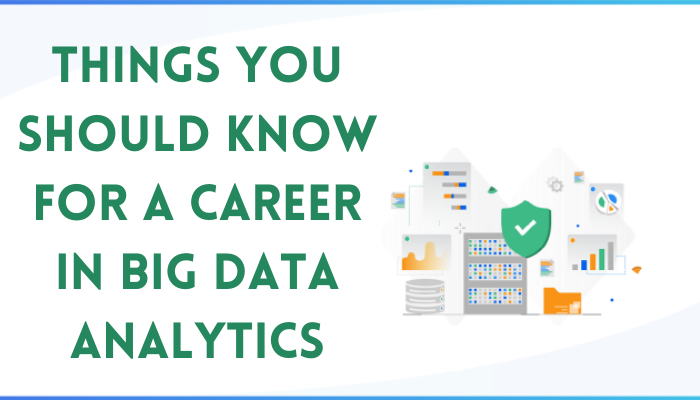 Conclusion
Big data is a quickly growing field with compelling opportunities for professionals across various industries. With the current skyrocketing demand for skilled big data professionals, there can be no better time to enter the big data job market. If you are confident that the big data analytics career is perfect for you, you need to get started and prepare yourself to land one of the many data analyst job titles that are much sought-after. Most importantly, it would help if you concentrated on the skills and experience you'd need to add an extra edge to your resume.