Data science may describe diverse fields and positions, but generally, data scientists work in teams or individually to analyze data and address targeted problems. After collecting and cleaning data, these professionals use programming languages and software tools such as Tableau to visualize data, identify meaningful patterns, and generate algorithms and experiments. Data scientists also present their findings and recommend organizational solutions.
If you have an appetite for problem-solving and aptitude in quantitative fields such as computer science, information technology (IT), and advanced math, consider a career as a data scientist.
Nowadays, every industry is becoming data-driven. Whether big or small, every company is looking for people who can interpret and analyze data. Job as a data scientist increases its hype with its growing demand and blooming in each sector of industries from IT to marketing or sales. Data science is emerging as the most trusted as well as a strategic partner to their management.
Since it is an evolving field that adds value to the business, it is flourishing with jobs. The average annual salary of a data scientist is 120,000 USD. However, this figure may vary depending upon the size of the industry. Not only big companies but new startups are also relying on data scientists.
A data scientist practices data to understand and explain the phenomena around them and aid organizations make better choices. Working as a data scientist can be intellectually challenging, analytically enough, and put you at the vanguard of new advancements in technology. Data scientists have become more popular and in-demand as big data is increasingly crucial to organizations' decisions.
What Does a Data Scientist Do?
A data scientist might do the following tasks on a day-to-day basis:
Find designs and trends in datasets to uncover insights
Design algorithms and data models to determine outcomes
Use machine learning techniques to enhance the quality of data or product offerings
Communicate recommendations to other companies and senior staff
Deploy data tools such as Python, R, SAS, or SQL in data analysis
Stay on top of changes in the data science field
How to Become a Data Scientist?
Data science is not an easy job to work. You must be eager to learn new things daily. Your behavior decides that the path you have chosen will lead you to success or not. You are required to produce a learning attitude.
Data scientists' tasks depend on their position and industry. Database administrators, who may work in large data set industries such as education or healthcare, spend their days organizing, storing, and ensuring the accessibility and security of an organization's data. These administrators also modify, test, and maintain databases, updating them when necessary.
Becoming a data scientist generally needs some formal training. Here are some steps to consider:
1. Get a Data Science Degree
Employers generally like to see some academic credentials to guarantee you have the know-how to tackle a data science job, though it is not required. That said, a related bachelor's degree can certainly help – try studying data science, statistics, or computer science to get a leg up in the field.
Consider getting a master's in data science. At a master's degree program, you can fall deeper into your knowledge of statistics, machine learning, algorithms, modeling, and forecasting and potentially conduct your research on a topic you care about.
2. Sharpen Relevant Data Science Skills
If you feel like you can finish some of your hard data skills, think about taking an online course or enrolling in a proper Bootcamp.
3. Start At the Entry-level
Though there are many paths to becoming a data scientist, starting a related entry-level job can be an excellent first step. Seek positions that work slowly with data, such as data analyst, business intelligence analyst, statistician, or data engineer. From there, it is possible to work your way up to becoming a scientist as you expand your knowledge and skills.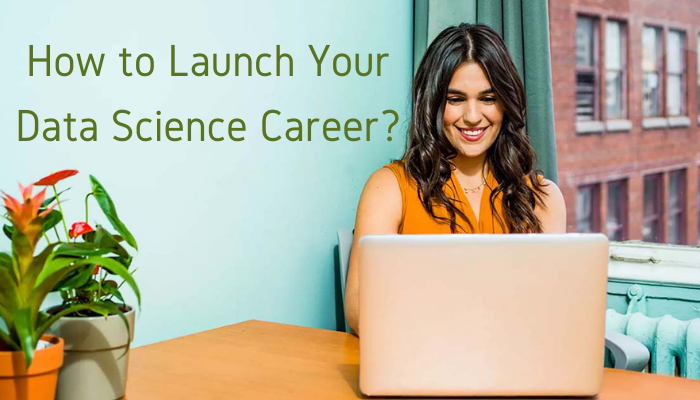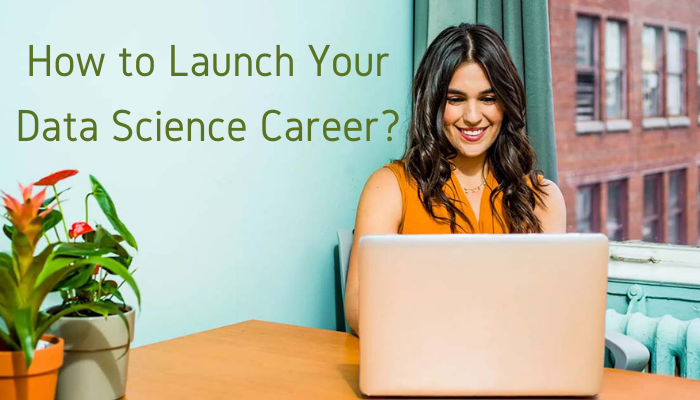 4. Prepare for Interviews
Once you have scored an interview, prepare answers to likely interview questions.
Data scientist positions can be very technical, so that you may face both technical and behavioral questions. Anticipate both, and practice by speaking your answer aloud. Being prepared with examples from your past work or academic experiences can help you look confident and competent to interviewers.
Summary
Your data science journey has only begun! There is so much to learn in data science that it would take more than a lifetime to master. Just remember: You do not have to master it all to launch your data science career; you have to get started!