SAS certification, previously identified as Statistical Analysis System, is a software suite produced by SAS Institute for advanced analytics, multivariate analyses, business intelligence, data management, and predictive analytics.
It is a tool that promotes analysis, reporting, data mining, predictive modeling with powerful visualization and interactive dashboards. Like any other programming suite, this one also has a language of its own for Statistical Analysis. Most important for any business to flourish is how well one can understand his business and how well it is executed. The tool facilitates large business firms to explore their datasets in a visually appealing format. It ensures flexibility in data through centrally managed data, security, and shared metadata and improves predictive data modeling. So, this is a tool that is majorly there in Data Science, Machine Learning, and Business Intelligence applications.
The SAS programming language is supposed to be a science of data-driven decision-making. Technology can bring us structured readable data from raw data; it also predicts many solutions to a problem. But finally, the call is for humans to make the final decision. It does the repetitive and procedural exploration of past data to handle business decisions.
Gear Yourself for SAS Certification
Whether you are a novice or a seasoned professional, preparation is the key to achieve any certification. In terms of formal online and offline training, various options are available to the professionals aiming to hone their skills. Base SAS Online Training, available online and offline, helps individuals with the required in-depth knowledge of the concepts quickly achieve globally recognized certification levels.
SAS certification provides the aptitude to support the business with an in-depth breakdown of the data. It includes data mining techniques, creating business analytical insights, generating results in appearance and point reports, etc. This certification also discusses how SAS makes use of multi-threading and multi-processor settings for efficiently processing the data.
SAS certification is helpful and plays a constructive role in leading your career path by earning global recognition. SAS certifications are proven to be highly productive for both employee and the employer.
A career as a SAS professional is very lucrative. According to the survey conducted by payscale.com, the average pay boost to the SAS professionals is around 6.1 percent, a little higher than the Data Mining and Data Modelling Professionals.
Why Is SAS Certification Popular in Job Market?
SAS has over 40,000 customers worldwide and holds the largest market share in advanced analytics. It has been tagged 'leader' consistently for the last six consecutive years in advanced analytics platforms. In the finance (BFSI) industry, SAS retains the No. 1 spot and is being used as a primary tool for data manipulation and predictive modeling.
Data Security: Because of the unparalleled data security provided by SAS software, it is leading the analytics software industry in the BFSI sector.
Tech Customer Support: SAS provides one of the best tech support. Suppose you are stuck in anything related to SAS. In that case, whether it is an installation-related issue or clarity in SAS functions and procedures, they have both online and offline communities to support you.
Detailed Documentation: SAS documentation is very complicated as compared to open-source software like R and Python.
Memory Management: SAS can store datasets on the hard drive and process a more considerable data set than your RAM size.
Stable Software More Important than Cost of Software Licenses: All the functions and procedures of the previous software version are supported in new SAS versions. The cost of a software license is a peanut to a bank or pharmaceutical company.
Legacy System: Many banks have been using SAS for the last 20-30 years, and they have automated the whole process of analysis and have written millions of lines of working code. To convert all the stable reporting systems from SAS to R/Python, may require a high additional cost.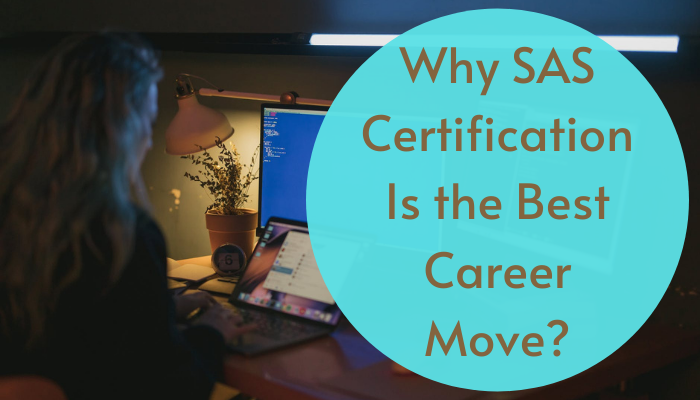 Summary
In this SAS certification, we have learned that SAS programming is a complete package for any statistical work. It also provides service support on all platforms except one. The libraries in the SAS include all those that are generally necessary for analysis. Its encryption feature makes it secure and portable for various devices. Besides, if you still have any questions about SAS attributes, feel free to ask in the comments section.