In this VMCE certification you will get a technical deep about Optimization and Advanced Designing course focused on IT professional skills to proficiently scope, design, automate, size and troubleshoot a Veeam Availability Suite Deployment. However, learners will also gain knowledge in audit, compliance and security considerations when functioning with Veeam Availability Suite.
Recommended experienced data management experts who know how to complete the three day VMCE standard course. However, hands-on practical experience in data backup, recovery and virtualization is also needed.
It is recommended to have experience on Veeam backup software along with the basic knowledge of data backup, recovery and virtualization.
How to Prepare for Veeam VMCE Certification Exam?
1. Use the Study Material Offered by Veeam
The Veeam website offers a wide range of study materials to help equip you for your exam. Resources are categorised under foundational-level, associate-level, and professional-level certifications; making it easy to navigate around the information you are after.
Each category of study materials includes white papers, FAQs, exam guides, and sample questions. Use the exam guides provided to gain a comprehensive overview of what to expect on your designated test. These outline the type of questions you will be and the exact topics you will be assessed on.
Another useful resource offered by Veeam are their sample VMCE exam questions. Individuals can use these to familiarize themselves with the format and style of the actual VMCE exam questions; as well as test their own knowledge on the subject.
2. Take VMCE Practice Exams
Apart from reviewing the VMCE' sample questions, mock exams are also an effective way of putting your knowledge to the test.
These practice exams can be found under various training providers and e-learning networks, as well as the official Veeam website. Registered users under VMCE Training can additionally enjoy a selection of free courses to help them gain a more robust understanding of the concepts covered by their exam.
Popular online education sites such as VMExam also offer practice exams to aid in their studies. Some come at a price; though offer plenty of questions, individual tests, and labs to assess one's knowledge with.
3. Put Your Theory to Practice
Of course. It cannot be all about textbook knowledge. Those studying for their certification are highly recommended to gain hands-on experience with their chosen field; building real-world practice with relevant VMCE services and products.
Self-paced labs are thus provided by VMCE to help students build on their practical experience. These provide individuals with active, first-hand participation in a live Veeam environment, using the provider's actual services and technology. Students will be required to navigate real-world scenarios and cases, equipping them for actual tasks and responsibilities in the workplace.
Additionally, these labs are an effective way of truly absorbing the training materials adequately preparing them for VMCE certification.
4. Find a Study Partner to Hold You Accountable
Just like a buddy at the gym can help you stick to your workout regimen, the same type of relationship is valuable when it comes to studying for your VMCE certification exam. Start by trying to find a study partner in your organization who is also looking to take a certification exam ideally, the same exam as you. You can also look for a colleague or friend who's already passed a VMCE certification exam to give you some helpful insight.
If you do not know anyone who's studying for a VMCE certification exam, there are local meetup groups all over the country. Some meet in person while others meet virtually. You can also join study groups and communities through online training platforms. These are some of the best places to find like-minded individuals with the same goals as you.
5. Join Relevant Discussion Forums
Last but not least you are recommended to join several prominent and worthwhile discussion forums to reach out to other students and professionals as well that can help you in resolving your queries and doubts. These discussion forums also help to create a healthy competitive environment among the candidates and you can discuss your preparation strategies, topics, etc. with each other to find something more fruitful.
You can also get various study resources and other crucial insights regarding the VMCE certification exam from such discussion forums. Although, you must keep in mind that do not spend too much time on such discussion forums as it may have a negative impact too on your preparation.
So, this is the pathway that you need to follow to prepare for the VMCE certification exam. However, it is quite true that earning a VMCE certification is not that much easy and it requires a lot of hard work and dedication from your side to pass these exams but it is worth to achieve as you will not only become eligible for various ravishing career opportunities but will also get the preference by the employers.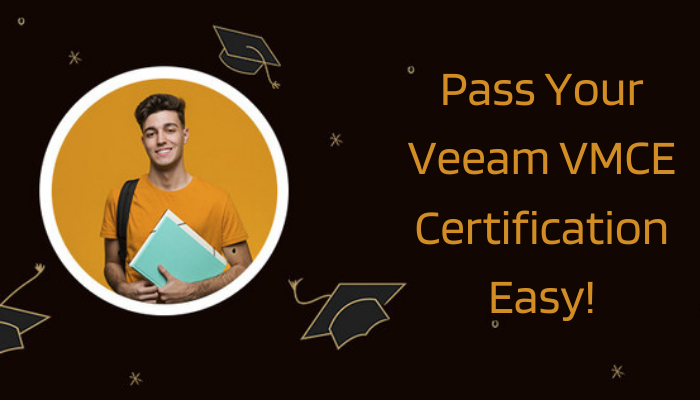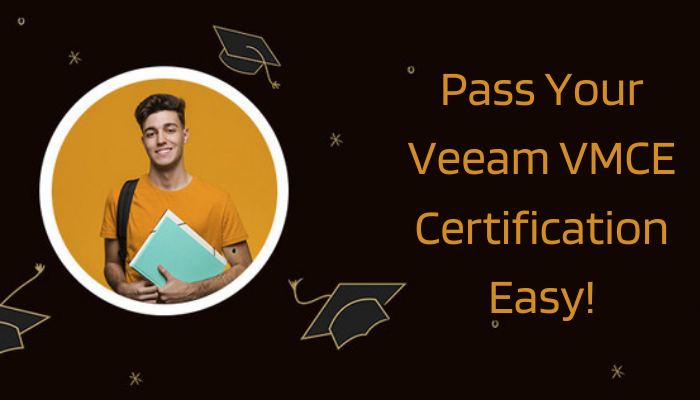 Closing Note
Passing a VMCE certification exam adds another powerful tool to your IT arsenal. Following these tips can help increase your chances of passing the VMCE exam the first time. Make sure to give yourself plenty of time to study, and never underestimate the amount of preparation you will need.